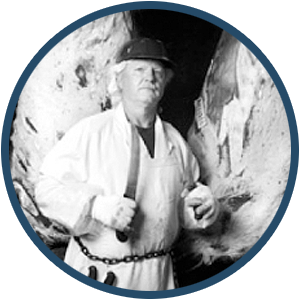 Photo by Glen Stubbe for the Minneapolis – St. Paul Star Tribune
At Lorentz Meats we do not take the making of meat lightly or callously. Our business is built upon beliefs well articulated by Wendell Berry:
We cannot live harmlessly at our own expense; we depend on other creatures and survive by their deaths. To live, we must daily break the body and shed the blood of Creation. The point is, when we do this knowingly, lovingly, skillfully, reverently, it is a sacrament; when we do it ignorantly, greedily, clumsily, destructively, it is a desecration.
For more on Wendell Berry and sustainable agriculture, see berrycenter.org
For more on our responsible meat processing, click here.