Lorentz Meats works with partners of all sizes and types. Whether you are a local farmer with a few animals for yourself or you are a direct marketer looking for a processing partner or your branded program is bigger than your current processor, Lorentz Meats can help.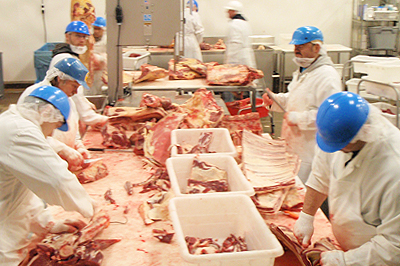 If you are interested in Direct Marketing, please contact processing@lorentzmeats.com for scheduling, basic packaging/labeling requirements and cutting instructions. Also, see the Niche Meat page for useful information.
Existing programs: if you have outgrown your current processor in capacity or certification, we have a product development team to help you transition. This is always harder than you would hope. With our experience, we can help come up with realistic solutions and time lines.
New programs: A successful branded program will require 1,000 plus beef per year. If you can't envision this for your program, please see the Direct Marketing information.

The portal to contact will depend on the size and recipient of your processing. This link will help direct you to the staff member who can best serve you.

This link will help prepare you for preliminary conversations with our staff as you look to create or grow your product line.

Here you will find our perspective on the niche meat market, useful tips on entering the market and links to help you grow within the market.